Small Business Liability Insurance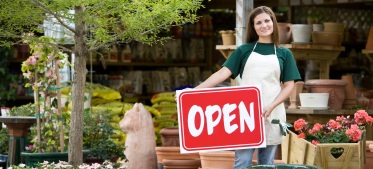 Do I need liability insurance for my business?
A good liability risk policy can help mitigate the chance that your business will be sued. As careful as we may try to be, mistakes happen that might result in an injury to someone or damages to property. Or, a mistake could harm the reputation or interfere with the privacy of a customer or client. As a result, you may be legally liable to pay damages to someone who suffers a loss due to your actions or inaction.
Depending on the degree of harm and the number of people injured and/or value of property damaged, a lawsuit could bankrupt your business. Even if your organization is cleared of any wrongdoing, a determined plaintiff can keep you tied up in legal proceedings for years, resulting in an expensive and time consuming defense. Liability insurance pays the cost of your defense, protects your assets, and lets you stay focused on your business.
What policy is right for me?
For small businesses the most efficient and least expensive way to purchase liability insurance is usually as part of the Business Owners Policy (BOP) property and liability insurance in one contract.
Under a BOP, your insurance pay damages that you are legally obligated to pay as a result of "bodily injury," "property damage" or "personal and advertising injury," up to the policy limits and subject to your deductible. Punitive damages are generally not covered, although there may be some exceptions.
Bodily injury means injury, sickness, disease or death; it may include injuries that are emotional or mental, such as post traumatic stress syndrome or humiliation. Personal and advertising injury includes
libel, slander or any defamatory or disparaging material or a publication or utterance in violation of an individual's right of privacy;
infringing the privacy or copyright rights of another in your advertisement;
wrongful entry or eviction, or other invasion of the right of private occupancy; and
false arrest or wrongful detention.
What is covered medical expense?
For the most part, your BOP liability coverage is for situations where a third party claims you were negligent and sues for damages. The medical payments coverage is an exception, as it pays medical expenses for bodily injury to third parties that occurs on premises you own or rent or as a result of your operations regardless of fault.
Who is insured?
BOP liability coverage insures a sole proprietor, partners or partners named in the policy "Declarations," but only with respect to their duties on behalf of the business. The spouses of sole proprietors or partners are also covered. If your organization has officers and directors, they are insured, as are your stockholders, but only with respect to their duties or liabilities in connection with the business. Employees and volunteer workers are insured for acts committed within the scope of their employment in your business.
How much liability coverage is right for my business?
The amount of liability coverage a business needs depends on the perceived risk. For example, a business that manufactures or distributes engines and generators is at a greater risk of being sued than one that distributes fabric and would therefore need more liability insurance. You can usually get a good sense of lawsuits involving your type of business through your trade association.
Some of the companies with which you do business may require you to carry a specific minimum amount of liability insurance. Make sure to keep an eye on contracts with your suppliers and customers in case they have specific requirements for liability coverage.
What is difference between occurrence and claims made policies?
There are two major forms of liability insurance policies: Occurrence and Claims Made.
Occurrence Policy: An occurrence policy covers a business for harm to others caused by incidents that occurred while a policy is in force, no matter when the claim is filed. For example, a person might sue a business in 2010 for an injury stemming from an injury in 2001. The policy that was in place when the incident occurred (i.e.2001) will apply, even if the company now has a policy in place with higher limits.
Claims Made Policy: A claims made policy covers the business based on the policy that is in force when the claim is made, regardless of when the incident occurred. In the above example, the limits in the policy in effect in 2010 would apply.